The search continues for an afternoon tea that surpasses my first ever. The Everglades in Londonderry has beaten off every afternoon tea I have had since. Is that finally about to change?
What did we get?
We were promised an assortment of fresh fine pastries and cakes. I don't know how you would describe this, but I would not use assortment or fine! Frankly, the eclairs look like they were made by a toddler. They tasted pretty stale too and I wouldn't have been surprised if they had been defrosted and then filled. There was no drizzle on the hunks of lemon drizzle cake either. Three is not an assortment either, if you ask me, and for the price, I expect five or six portions of cake, at least. The scones were ok, but there was no where near enough cream and jam for all four scones, so I had to go searching for a member of staff who could get us some more. It was whipped cream too, which is just a crime against scones!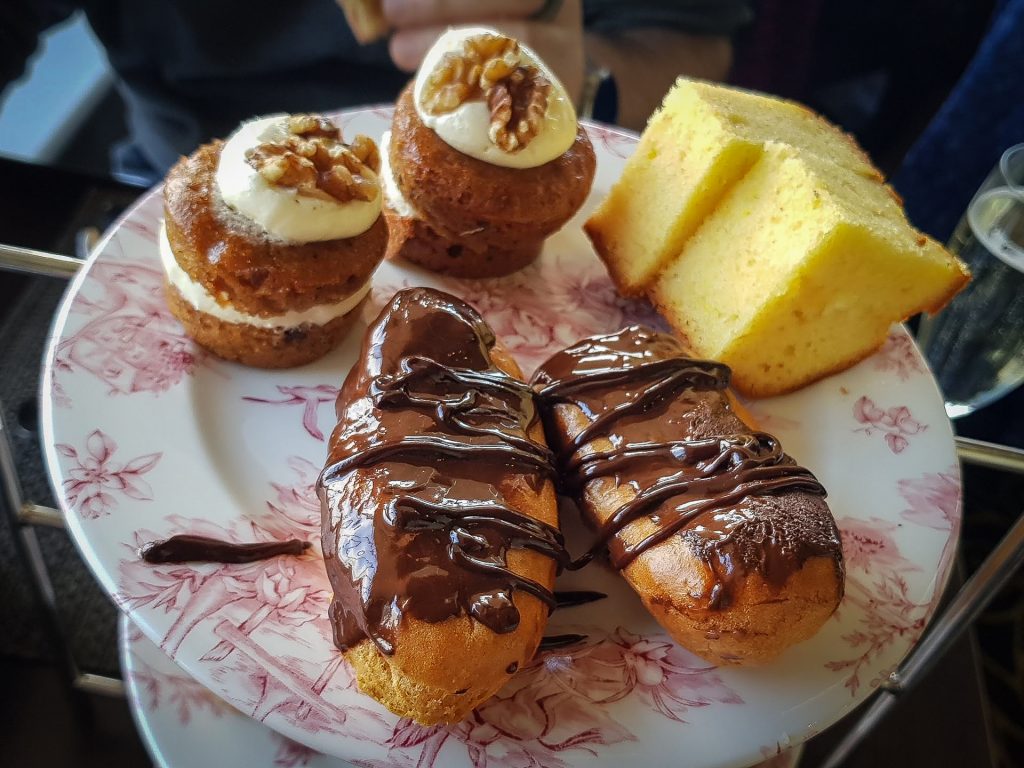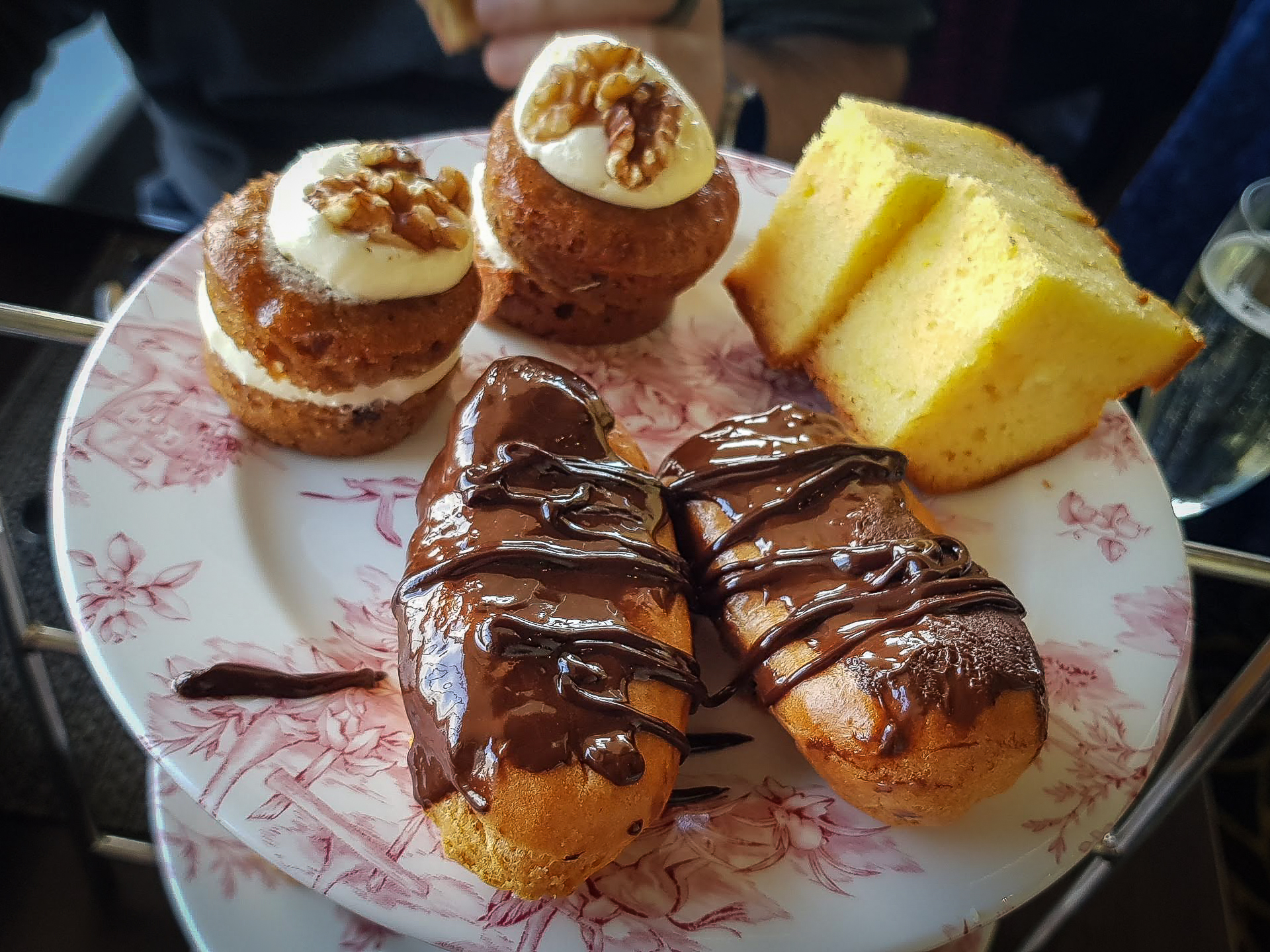 The sandwiches were entirely uninspiring, and under filled, too. They were all made from supermarket bread, which is completely unacceptable for the price we paid. And there was only two flavours – ham and tomato, and egg mayonnaise. When you think about what they could have done with these – a little bit of mustard, a sprig of cress and chunky egg mayonnaise, you feel particularly let down by the lack of effort that went into these.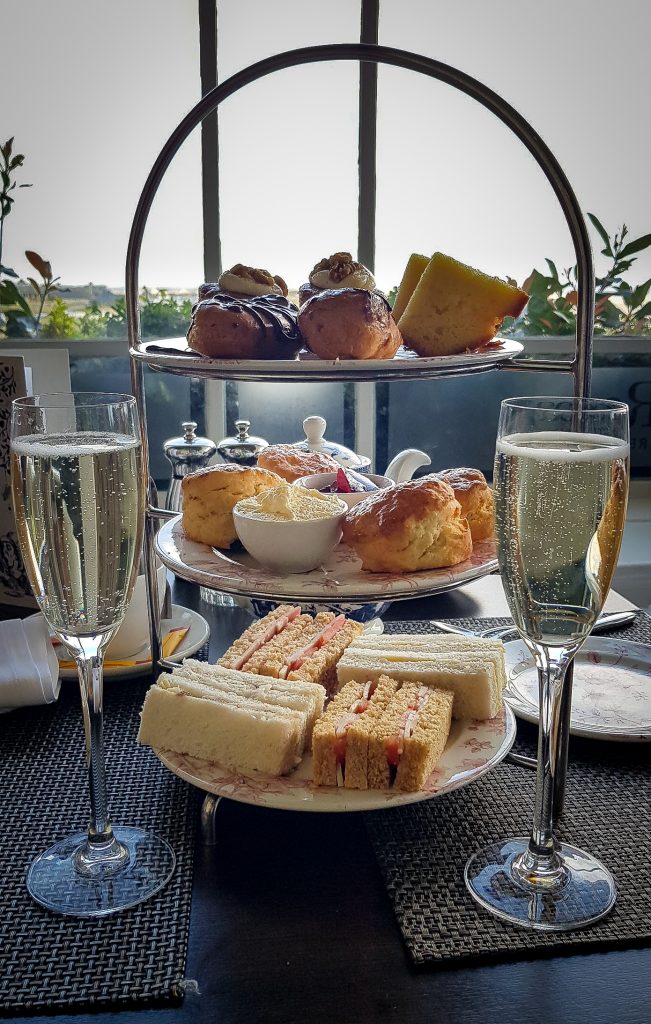 Would I go back?
Definitely not! There was a nice view over the golf course and beach but that's about all this place had going for it. The price for two is £63! This is the second worst afternoon tea I have ever had. I wouldn't go back again, not even if it were free.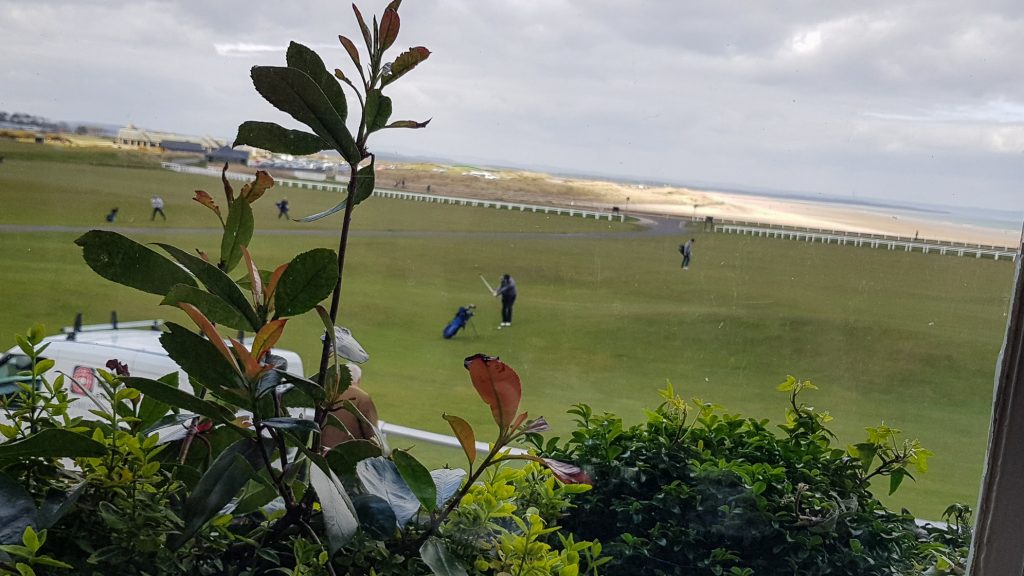 What did we get?
For the first time in ages we had a menu to choose our sandwiches from. We chose one filling each; Scottish Mature Cheddar Cheese with Home-Made Apple Chutney and Gammon with Honey Mustard Mayonnaise. The sandwiches sounded wonderful, but actually they were a little oversold. What we got should have simply been called – cheese and pickle, and ham and mustard, as we got no sense of any particular quality that warranted the elaborate description.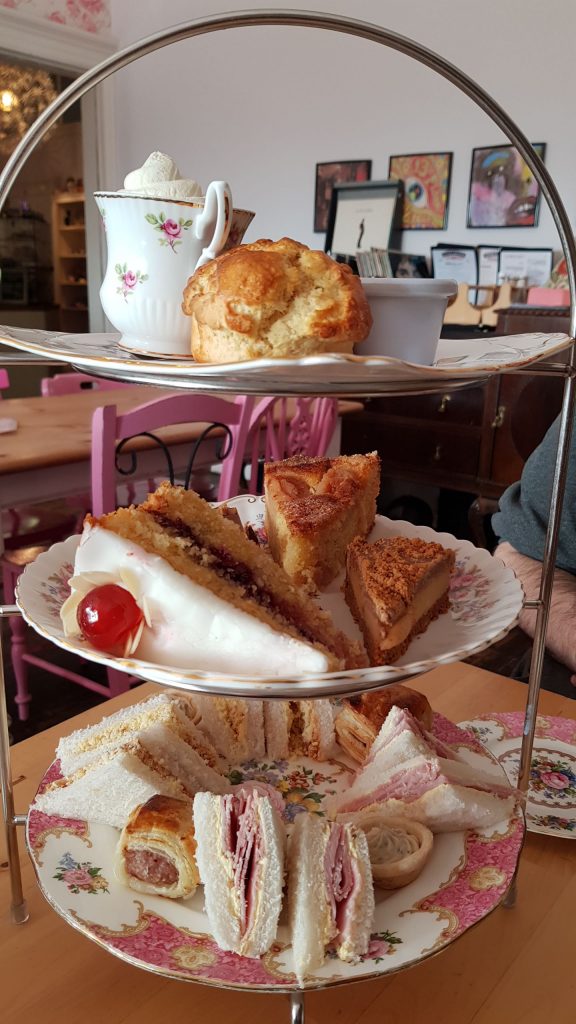 The cakes were very nice! Although, we got four big chunks that were all different. This meant that we had to cut each one in half so that we could get a taste of everything on offer! Another pet hate of mine. It was not refined at all, but to be fair, it didn't pretend to be. They make a variety of cakes each day, and as you look around, you can see everyone has a different selection. I guess they just pick whatever they have a lot of at the time. I don't know if I like that or not. The scones were lovely but the cream was whipped and not clotted. There was a lot of it though and we had enough spare to go with a few bites of cake!
I will add a note about the service though. We were offered unlimited tea and coffee, which is great, but service took so long that we were half way through the food before we even got our first pot of tea.
Would I go back?
Yes, I would. Although, this is no rival to The Everglades in Londonderry. At £15 per head, it was less than half the price of any other Afternoon Tea I have had. But, it offered excellent value for money. I loved the china too, not much of it matched, but it didn't matter, at all.
So, should the Everglades be worried?
That is the burning question. Clearly Rocca didn't come close and neither did Jessies Kitchen, but I would at least go back to Jessies. It was charming and the cakes were good.
Once again, the overall experience is lacking, but I am learning loads about what I want from my Afternoon Tea so For Cakes Sake should have the best – at least by my standards anyway!
What makes or breaks an Afternoon Tea for you?
Founder/Caker at For Cakes Sake: a catering company that specialises in Afternoon Tea and Cakes for all types of event.
Writer of novels, blogs and non-fiction works